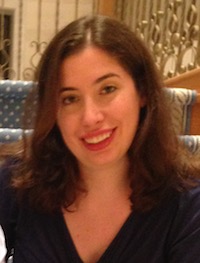 Brooke Schreier Ganz is the founder and president of Reclaim The Records, and the first genealogist to successfully sue a government archive for the return of records to the public. A computer programmer, she is also the creator of LeafSeek, a free open source records management platform and multi-lingual search engine that won second place in the 2012 RootsTech Developer Challenge.
Her work has helped non-profit organizations like the Israel Genealogical Research Association (IGRA) and Gesher Galicia publish over 1.5 million unique genealogical records online for free use. She also designed and built one of the first public API's for records sharing between non-profit genealogical organizations.
Her personal genealogical interests include Poland, Ukraine, Moldova, and New York City — the last of which was (surprisingly) the most difficult one from which to get basic genealogical records, or even just the finding aids! This frustration led to her founding Reclaim The Records as a personal project in January 2015, and transitioning it to a non-profit organization in February 2017.
Brooke is also a long-time volunteer for ArchiveTeam, an online preservationist group that pre-emptively crawls at-risk websites to save copies of the data for the Internet Archive's Wayback Machine. She lives in the San Francisco Bay Area.
---
Tammy Hepps is the founder of Treelines.com and a past winner of the RootsTech Developer Challenge. She is a Harvard-educated technologist, storyteller, and life-long genealogist. Her research into her family's history in a once-famous steel town, available online at HomesteadHebrews.com, has received national press coverage and an invitation to speak at the Library of Congress.
She lectures regularly around the country on creative research and technology approaches to genealogy. Having traded years of frustration with the Pennsylvania Department of Vital Records for countless genealogical breakthroughs since they opened up their records access, she hopes her work at Reclaim the Records will help other genealogists similarly crack open their research opportunities.
---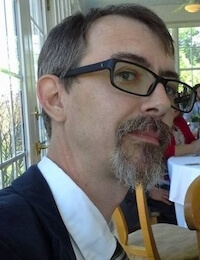 Jonathan Webb Deiss has been a professional Independent Researcher for 18 years, specializing in the records of the American military establishment from 1775 to the Cold War era, and is known for locating hard-to-find personnel files, service records and key documents from all branches of service.
His experience utilizing Federal records for historical and genealogical research includes extensive use of Congressional records, Federal land and records of Native American tribes, and he has conducted research requiring the use of records from over fifty NARA record groups. He has conducted on-site research at NARA A1 (Washington, DC), NARA A2 (College Park, MD) and NARA NPRC (St Louis, MO) as well as the Federal Records Center in Suitland, MD.
Previously, he was employed at the National Society Daughters of the American Revolution national headquarters where he participated in the President General's Project to prepare the society's large collection of membership applications and accompanying paperwork for digitization. In 2010, Jonathan was honored with the title "Citizen Archivist" by the Archivist of the United States in recognition of '…exceptional service promoting public awareness of NARA records and historical research'. He resides in Washington, DC.
---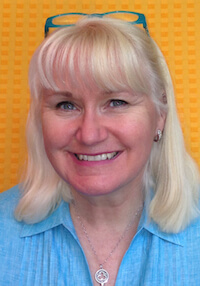 Megan Smolenyak is a real life history detective who loves to solve mysteries. You might have spotted Megan or her handiwork on Top Chef, Who Do You Think You Are?, Finding Your Roots, Faces of America, Good Morning America, the Today Show, The Early Show, CNN, PBS and NPR. Her news-making discoveries include uncovering Michelle Obama's family tree, revealing the true story of Annie Moore, the first immigrant through Ellis Island, and tracing Barack Obama's roots to Moneygall, Ireland.
Megan is the author of 6 books, including Hey, America, Your Roots Are Showing and Who Do You Think You Are? (companion to the TV series), and conducts forensic research for the Army, BIA, coroners, NCIS and the FBI. Formerly Chief Family Historian for Ancestry.com, she also founded Unclaimed Persons.
---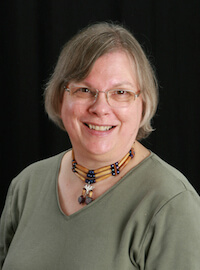 Barbara Mathews is a Board-certified professional genealogist who specializes in the families of colonial Connecticut and Massachusetts. She was elected as a Fellow in the honorary American Society of Genealogists (ASG) in 2014. Currently Barbara serves as the ASG's Representative to the Records Preservation and Access Committee (RPAC), as MGC's Federal Civil Records Director, and as the statewide Massachusetts Liaison to RPAC. Barbara's blog, "The Demanding Genealogist," explores issues of quality in genealogical work. She uses generally accepted genealogical standards to review printed and web-based genealogy work products, including her own work.
One of Barbara's loves is teaching. She served as a trustee of the BCG Education Fund for eleven years, bringing the intensive institute experience to one-day preconference workshops at the National Genealogy Society's annual conference. She also mentored the ProGen Study Groups 7 and 21, GenProof Study Group 6, and was a course facilitator for the Boston University Genealogy Research Certificate Program.
---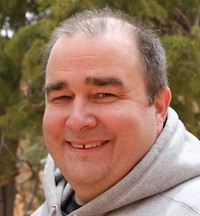 Dallan Quass is the SVP of Family History Technology at FindMyPast.com, a commercial genealogy website focused on British and Irish records. He has a long interest in family history and developing family history websites. In his pre-family history past he obtained a Ph.D. in computer science from Stanford University, co-founded Junglee, which was acquired by Amazon.com, and FlipDog.com, which was acquired by Monster.com.
In 2002 he left that world to serve as CTO for FamilySearch and has since created WeRelate.org, one of the first genealogy wikis; GenGophers.com, a website like Google Books but for genealogy; and RootsFinder.com, a free family-tree website with hints from FamilySearch, FindMyPast, and several other websites.
---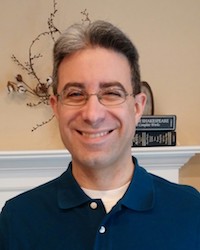 Jason Gersh is a university administrator from the suburbs of Philadelphia with a PhD in musicology from the University of North Carolina at Chapel Hill. He is active as an amateur genealogist; his interest in the subject was rekindled several years ago by the then-impending birth of his elder daughter. Jason's family and his wife's family are based largely in or around New York City and Philadelphia, Pennsylvania, so these are his primary areas of interest and expertise.
Having been inspired by the early successes of Reclaim the Records in using freedom of information requests to obtain data sets, he has engaged in a number of smaller-scale requests, mostly related to education, civil service, and professional licensing. Most recently, he has used Freedom of Information laws to acquire professional license retention schedules from the states of New York, New Jersey, and Pennsylvania, as well as acquiring individual professional license records from these states. He also has experience using New York's Freedom of Information Law (FOIL) to acquire educational records from public institutions, including NYC public school records and CUNY college transcripts
Jason is honored to join Reclaim the Records and looks forward to supporting the group's twin missions of making public data sets more accessible and sharing information with fellow researchers about how to use Freedom of Information laws to pursue record requests of their own.
---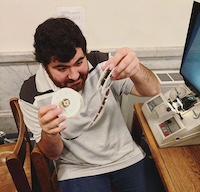 Alec Ferretti is a graduate of Vassar College and is currently in New York University's Dual Degree Masters Program for Archives & Library Science. He has been doing genealogy research for nearly a decade, and has traveled throughout The United States, Italy, and Poland to trace his roots.
Alec is the president of the New York Genealogy and Technology Group, a volunteer organization that organizes lectures and educational programming to foster the link between technology and genealogical research. He works as a family history researcher for The Wells Fargo Family & Business History Center. Alec was a winner of the Association for Professional Genealogists (APG) 2018 Young Professional Scholarship.